A warm welcome
Cleaning, disinfection and hygiene within hotels
For owners and managers of hotels it is time to open up to a world that has changed. The expectation of a warm welcome now includes the security of a hygienically clean environment from the lobby through to the kitchens.
Now is the time to update your cleaning methods, processes and products with special attention to frequently touched areas to give added visual assurances to your guests that they are staying in a clean environment.
At Vileda Professional, we can support the process by arranging a site visit to discuss a range of topics including:
General Cleaning Guidelines
The importance of cleaning in the disinfection process
Which cleaning method is hygienically right for you
Benefits of colour coded cleaning products
Quality you can trust
For more information, please contact your Vileda Professional representative or download the Warm Welcome PDF.
Frequently touched areas
Alongside general cleaning processes special attention should be placed on the most frequently touched areas. To reduce the risk of transmission these surfaces should be cleaned more frequently.
Without being able to cover all contact points the most common are:
Hotel Foyers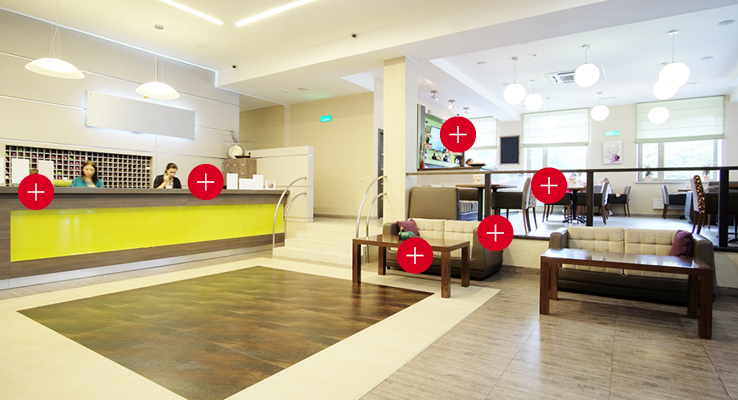 Hotel Foyers
Handles
Tables and chairs
Touch Screens/POS screens
Coffee and vending machines
Lift/Elevator buttons
Staircase and escalator handrails
Public phones
Hotel Rooms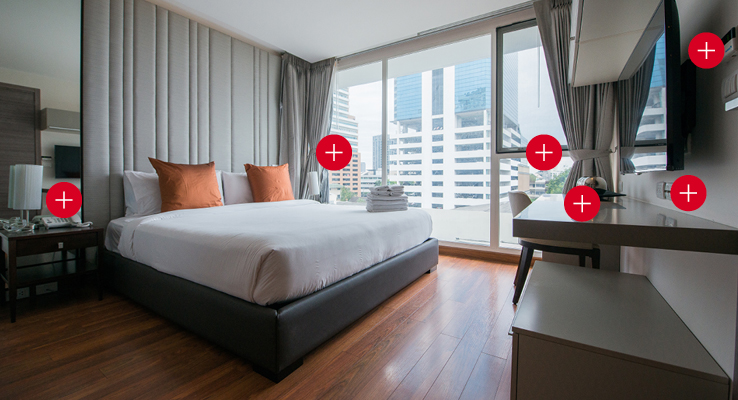 Hotel Rooms
Handles (door, wardrobe etc.)
Light switches and temperature/AC control
TV remote control, phones
Hairdryer
Safety deposit box
Pens, menus, advertising books
Pull chords for curtains
Iron and ironing boards
Recommended solutions
Recommended solutions
Vileda Professional has a comprehensive range of solutions for use with all cleaning methods and available in durable and single use formats. By choosing the correct system for your requirements, you can achieve better performance, ergonomics and lower your overall total cost in use.
Our concepts for a clean and safe facility