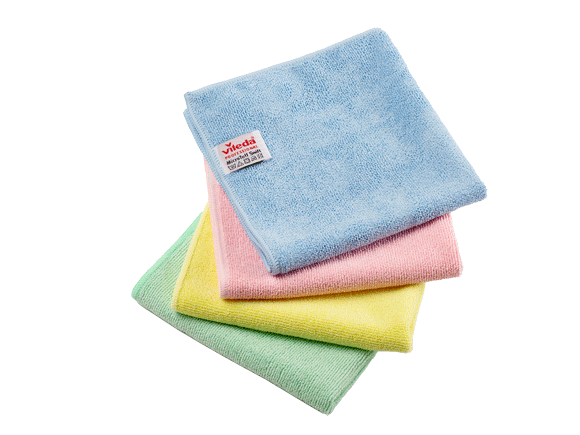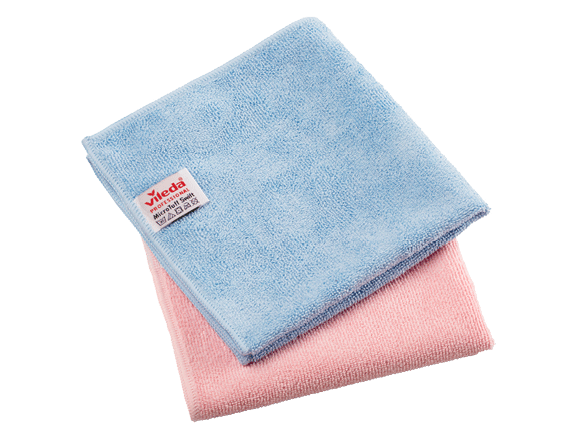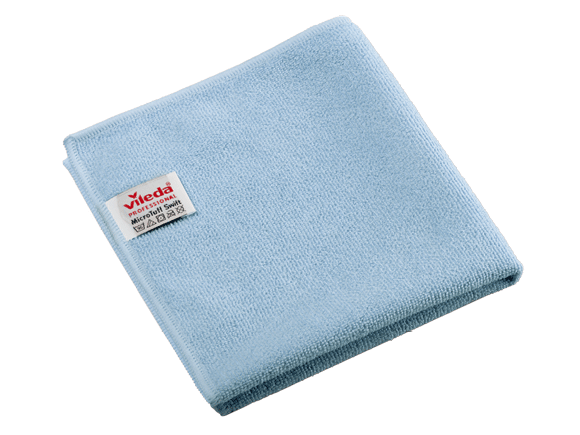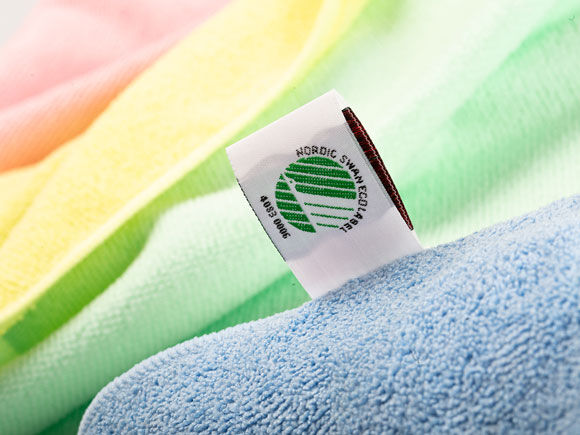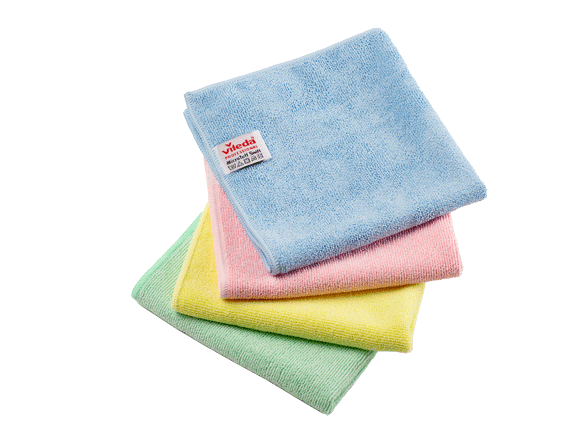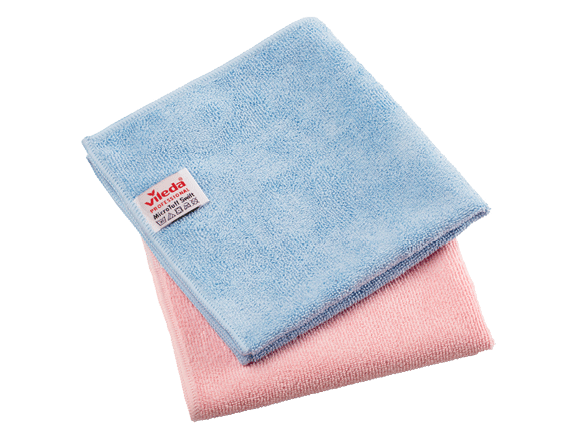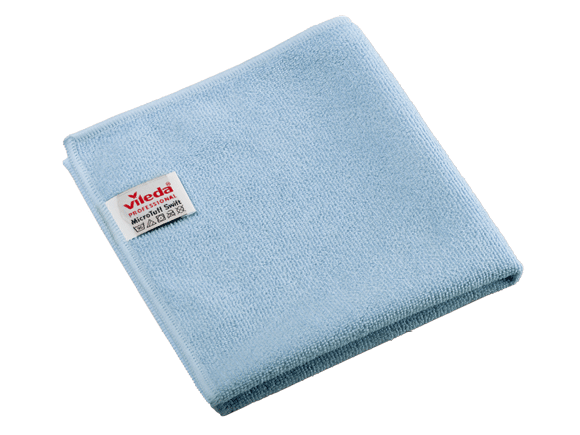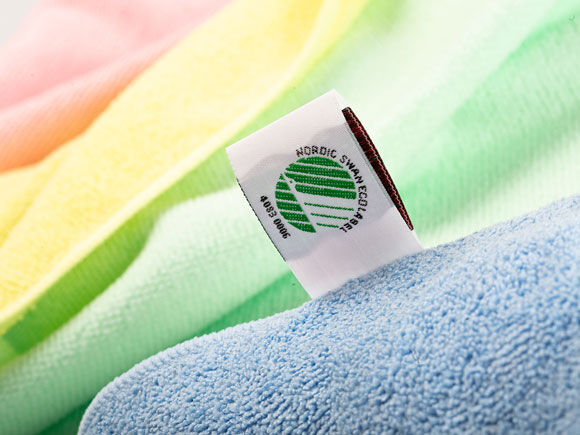 MicroTuff Swift
The new MicroTuff Swift — the hygienic cleaning cloth from Vileda Professional
For Performers
MicroTuff Swift is the warp knitted cleaning cloth from Vileda Professional to keep all sites and surfaces in General Building, Healthcare and HoReCa areas clean and hygienic. Made from high-absorbing microfibre that lasts up to 500 wash cycles, it combines excellent cleaning power and up to 99.99%* virus removal with sustainability. MicroTuff Swift has been award with the Nordic Swan Ecolabel underlining its safety for users and our planet alike.
Read more about the new MicroTuff Swift below!
More information about the MicroTuff Swift
The new MicroTuff Swift is specifically designed for Performers who need a strong microfibre cloth that reliably removes greasy finger marks and other stubborn dirt from all surfaces without the use of chemicals. It removes up to 99.99%* of Bovine Coronavirus from vinyl surfaces and is made for all environments in which fast and effective everyday cleaning with highest-level results is essential.
All product benefits at a glance:
Extra fine microfibre cleaning performance for increased efficiency on a wide range of surfaces
*Up to 99.99% Bovine corona virus removal from vinyl surfaces as tested at a 3rd party lab
Increased volume for optimized absorbency for spill removal as well as strong particle pick up
Excellent durability up to 500 washes as tested at internal lab at 60°C chemical thermal disinfection
Awarded the Nordic Swan Ecolabel
Four different colours for hygienic colour coding by cleaning area
The new MicroTuff family
Microfibre cloths for superior cleanliness with excellent durability
Vileda Professional has improved and perfected the already successful product family of knitted microfibre cloths: Our new MicroTuff cleaning cloths come in three different executions. Choose between MicroTuff Base, MicroTuff Swift and MicroTuff Plus to meet your professional cleaning requirements with ease. All three cloths offer outstanding durability whilst also providing highest-level cleaning results. Select the cloth that is ideal for your facilities' requirements: MicroTuff Base lasts up to 300 washes, MicroTuff Swift is durable for up to 500 washes and MicroTuff Plus for up to 700 wash cycles. Due to this durability, the MicroTuff cleaning cloth family has been awarded with the Nordic Swan Ecolabel. Vileda Professional MicroTuff cloths are suitable to use for the pre-prepared method and bucket and spray wiping. They come in four different colours for easy colour coding that ensures hygiene in all environments.

| Description | Color | Size (cm) | Art.no Case | Packs/case | Art.no. Pack | Pieces/pack |
| --- | --- | --- | --- | --- | --- | --- |
| MicroTuff Swift | blue | 38 x 38 | 169888 | 20 | 169889 | 5 |
| MicroTuff Swift | red | 38 x 38 | 169904 | 20 | 169905 | 5 |
| MicroTuff Swift | yellow | 38 x 38 | 169902 | 20 | 169903 | 5 |
| MicroTuff Swift | green | 38 x 38 | 169900 | 20 | 169901 | 5 |