The eco handprint, the hand of our customer
While the eco footprint is covering the consumption of resources at our side, i.e. in raw material choice, manufacturing, packaging & transportation, the handprint is the sum of all positive effects on sustainability during the usage lifetime of our products.
We aim for a minimal footprint and a maximal handprint which is the biggest possible positive impact at usage. In essence a positive handprint on our products enables you to clean the most environmental-friendly way possible. 
Within our Vileda Professional product range, you will find many examples where this usage "handprint" has an even bigger impact on the eco-balance than the footprint: with durable cleaning textiles a one-time footprint is outpaced by many times of usage and laundering.
Effects are on savings of cleaning chemicals, of water and of negative ergonomics effects. But also, the preparation of cleaning utensils plays an important role. Long lasting products, high efficiency in daily laundry and avoidance of energy consuming tumble drying due to antibac treatment of some of our cleaning textiles are good examples, how you as a customer can make a difference.
Our initiatives to maximize our customers' handprint:
Microfibre technology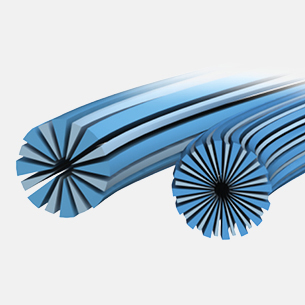 Microfibre technology
Vileda Professional were the pioneers in bringing microfibers into the professional cleaning markets. Through launches of own technologies such as Evolon®, Vileda Professional was and still is driving this innovative segment to the max.
Microfibre cleaning textiles (cloths, mops) show by far a better cleaning performance than non-microfibre textiles. They allow streak free and residue-free cleaning of stubborn or fatty dirt (fingerprints) even without the use of cleaning agents and thus save resources. The latest product example is our unique PVAmicro range.
Unmatched durability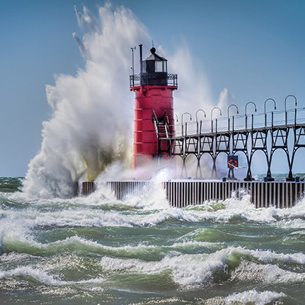 Unmatched durability
Product durability is the easiest way to save raw materials as you as customer do not need so many new products over time. Vileda Professional products are known for their leading cleaning performance and durability in use.
For each new product, we extensively test both the durability a s well as the machine washability: some products can achieve more than 1,000 disinfection laundering cycles. Here a careful choice of components and production technologies is required to ensure a constant cleaning performance and fit-into-the-system over the whole lifetime. 
Leading ergonomics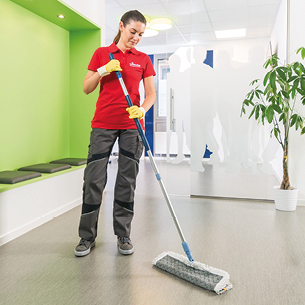 Leading ergonomics
You may ask yourself: what have ergonomics to do with sustainability? In simple words – also the physical forces of professional cleaners using our utensils is a valuable resource which should be cared about. Remember: health & wellbeing are also a part of sustainability!
We want to care about those 100'000s of cleaners in the world, so they can clean with least physical effort, with only few or no training needed. They need to work for hours with our cleaning tools, which should contribute to a sustainable health, performance and fun to work with.
Our concepts for a clean and safe world