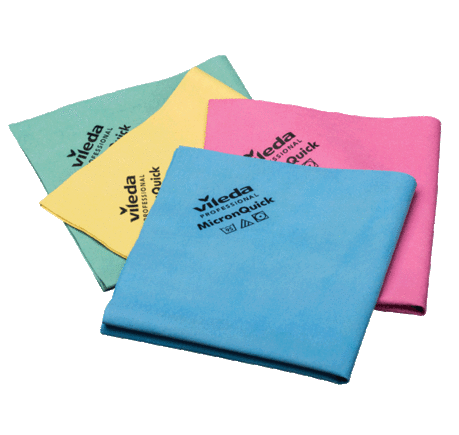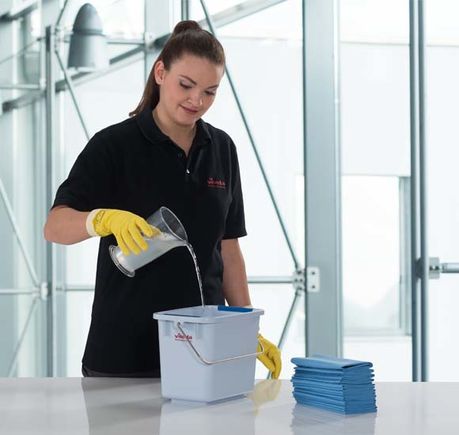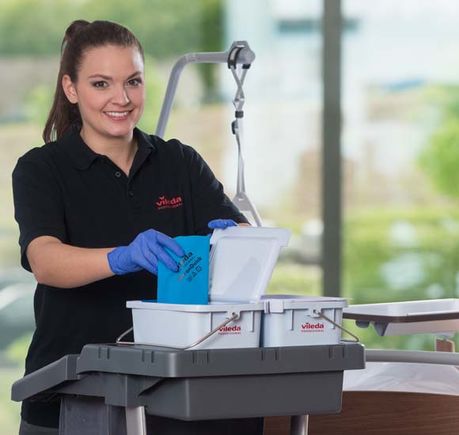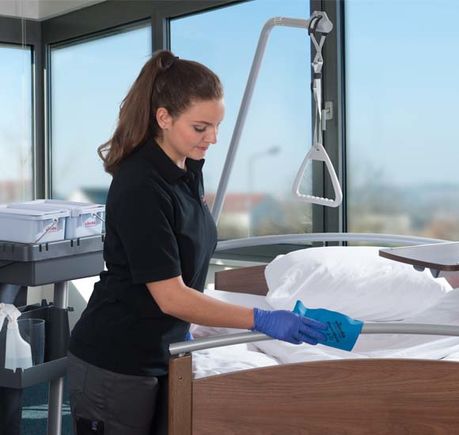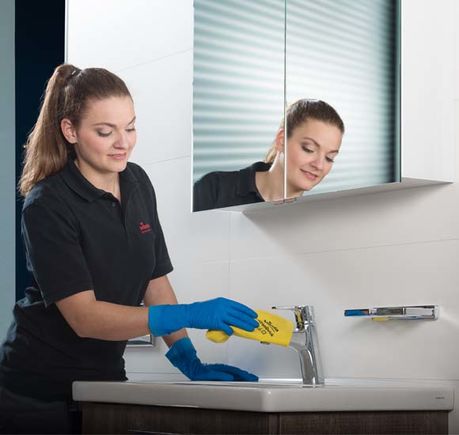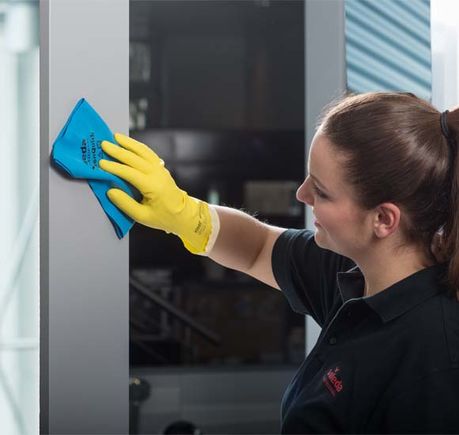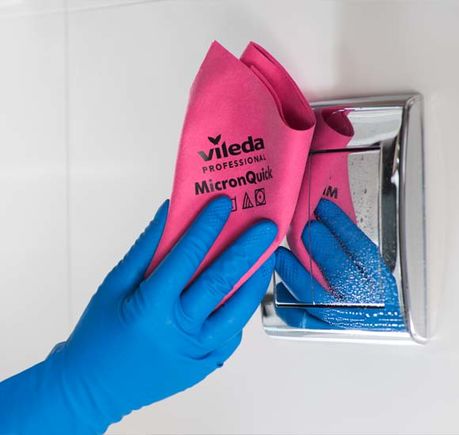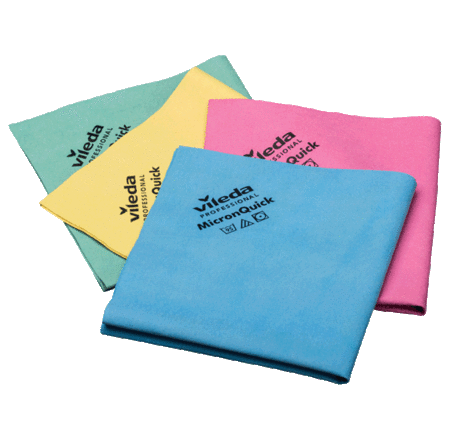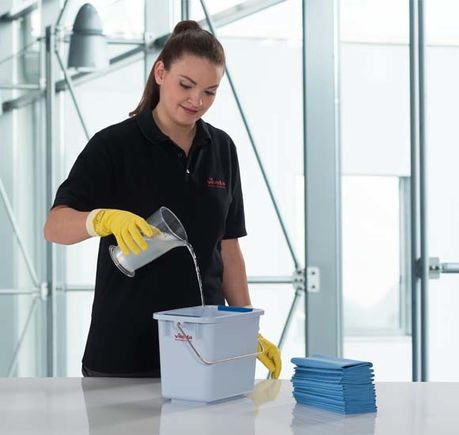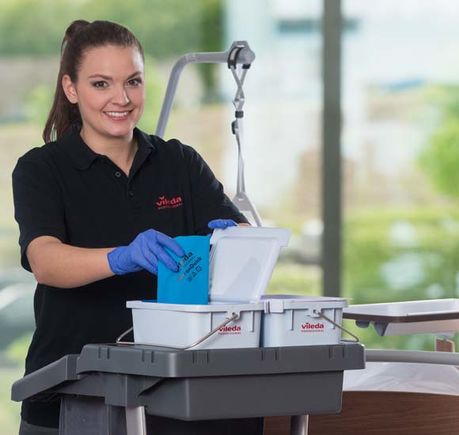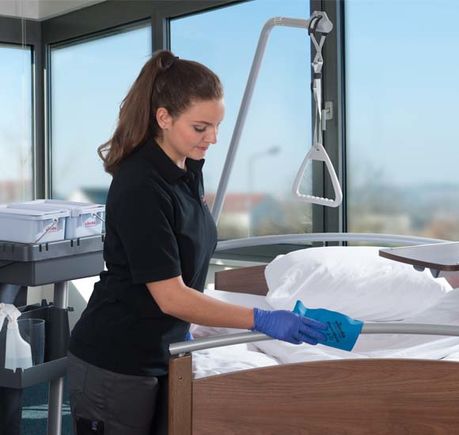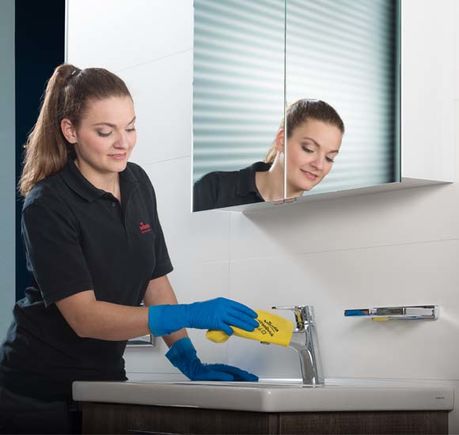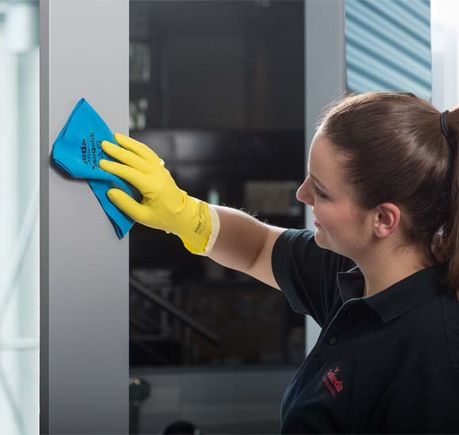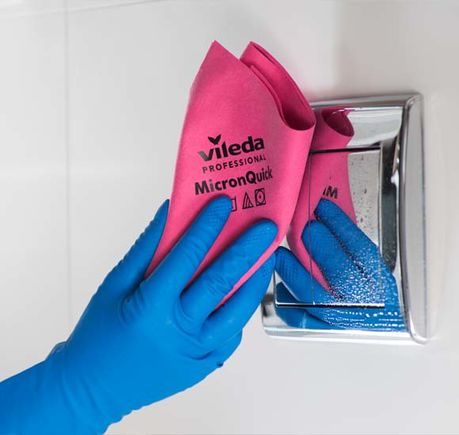 MicronQuick
Save time and energy with the MicronQuick cleaning cloth
Superior cleaning performance everyday
With the machine-washable MicronQuick cleaning cloth you can save up time when it comes to daily cleaning duties. Our MicronQuick wipe is made from patented micronfibres, achieving superior cleaning performance even into microscopic structures. Wipe every surface like stainless steel, plastic or ceramic clean in only one wipe. This multiuse wipe is especially designed for daily laundering. Its superior washing resistance makes it durable for everyday use. Use the microfibre wipe for excellent cleaning results every day!
Your benefits of the MicronQuick at one glance
Very efficient removal of fatty dirt on every surface
Up to 99.99% Bacteria Removal (tested with P. aeruginosa & S. aureus on vinyl surfaces at a 3rd party lab)
Up to 99.99% Virus Removal (tested with Bovine corona virus on vinyl surfaces at a 3rd party lab)
Superior washing resistance for daily laundering
Endless fibres for lint-free cleaning results
Ideal for pre-preparation methods – saves chemicals, water and time
Efficient and hygienic cleaning with the MicronQuick
The patented Vileda Professaional Micron Fibre Technology provides the finest split microfibres on the market. Achieve deeper and more effective cleaning in hygienic sensitive areas and remove bacteria and germs by 99.99%. The cleaning cloth is ideal for pre-preparation methods, which sustainably reduce the usage of chemicals, save water and time.
Even better: The MicronQuick has the advantage to achieve superior and streak free results for easy and time-efficient handling of challenging cleaning tasks. Save your time when it comes to everyday cleaning duties.
You can get the MicronQuick in blue, red, yellow and green. Use the colours to differentiate between cleaning areas or purposes. Get your efficient MicronQuick cleaning cloth now!
| Description | Color | Size (cm) | Art.no Case | Packs/case | Art.no. Pack | Pieces/pack |
| --- | --- | --- | --- | --- | --- | --- |
| Micron Quick | blue | 40 x 38 | 152105 | 20 | 152109 | 5 |
| Micron Quick | red | 40 x 38 | 152106 | 20 | 152110 | 5 |
| Micron Quick | yellow | 40 x 38 | 152107 | 20 | 152111 | 5 |
| Micron Quick | green | 40 x 38 | 152108 | 20 | 152112 | 5 |
| Micron Quick with costumized print | blue | 38 x 40 | 153321 | 100 | 531409 | 1 |
| Micron Quick with costumized print | red | 38 x 40 | 153322 | 100 | 531410 | 1 |
| Micron Quick with costumized print | yellow | 38 x 40 | 153323 | 100 | 531411 | 1 |
| Micron Quick with costumized print | green | 38 x 40 | 153324 | 100 | 531412 | 1 |