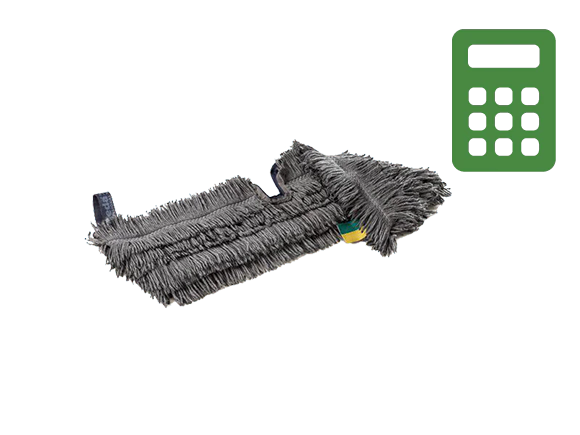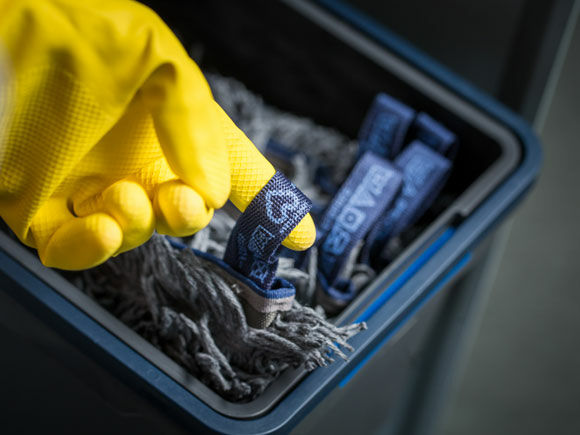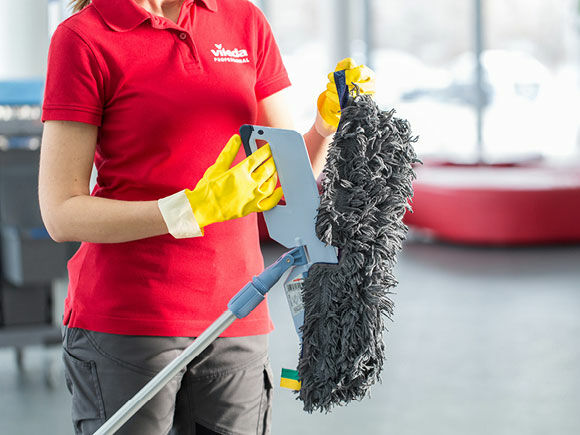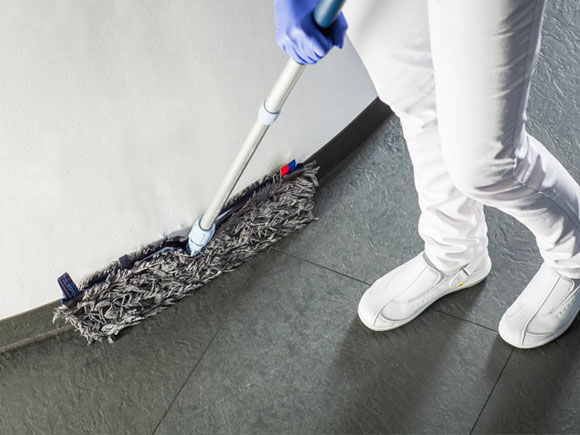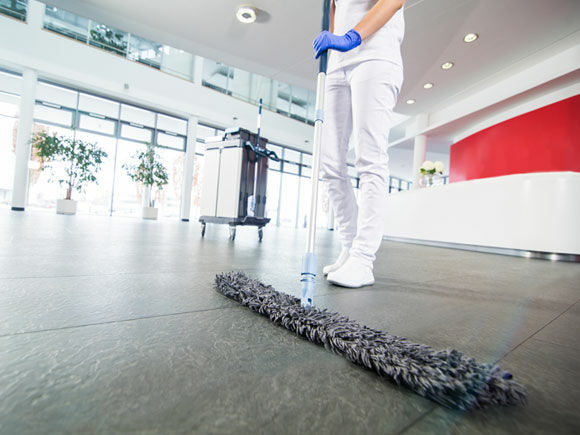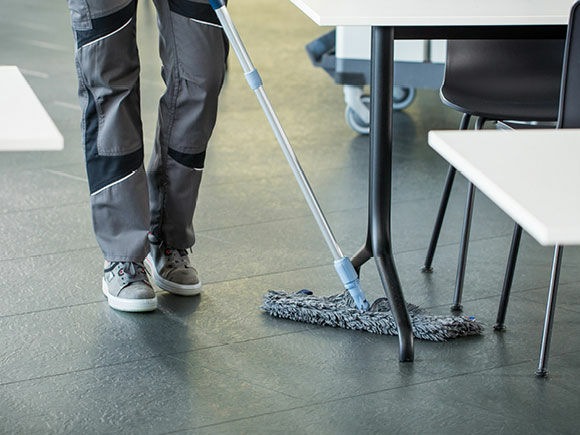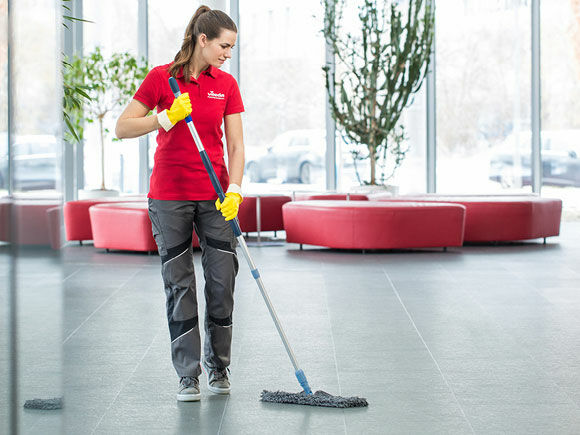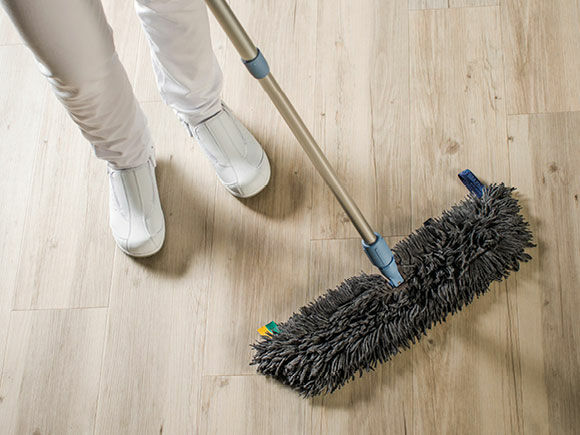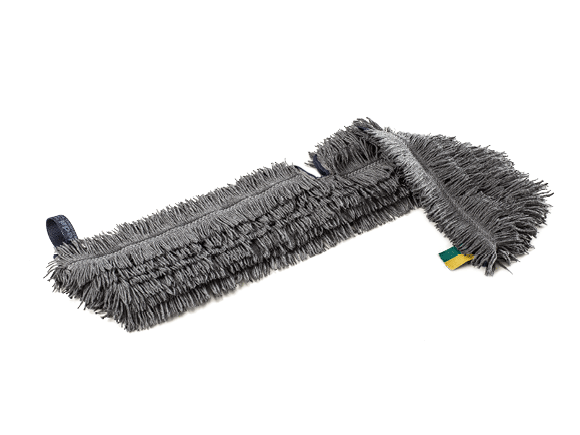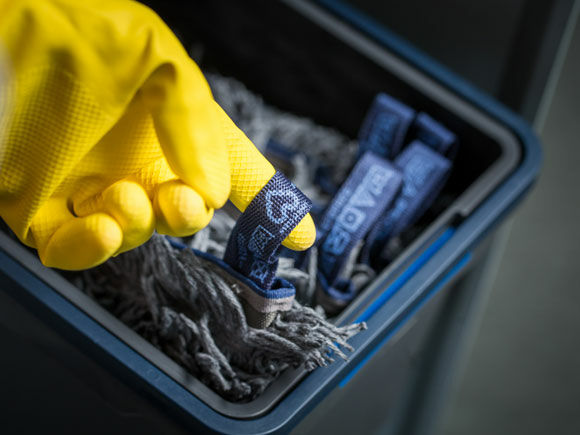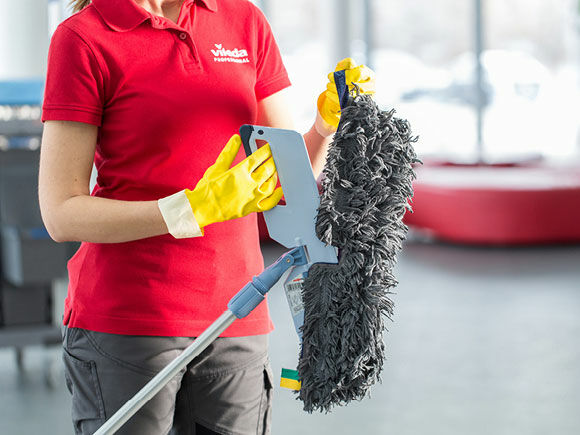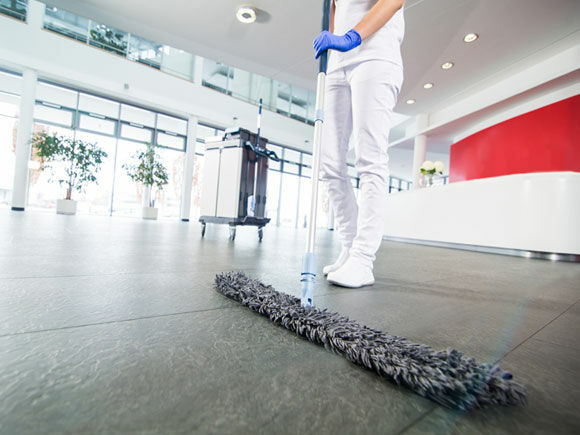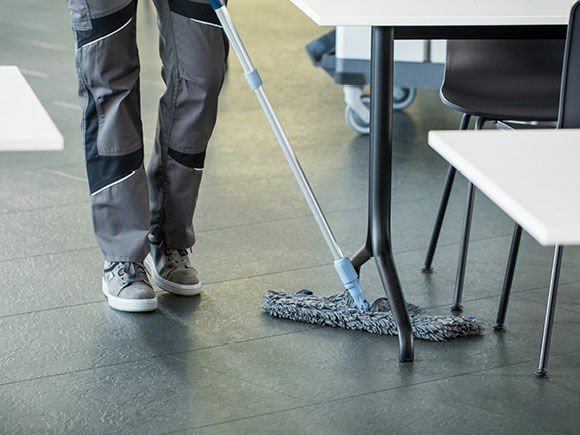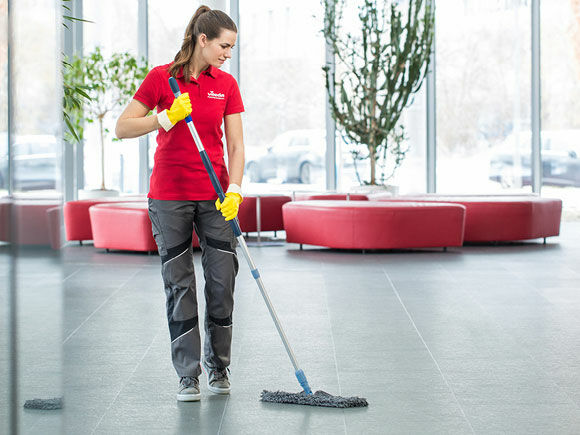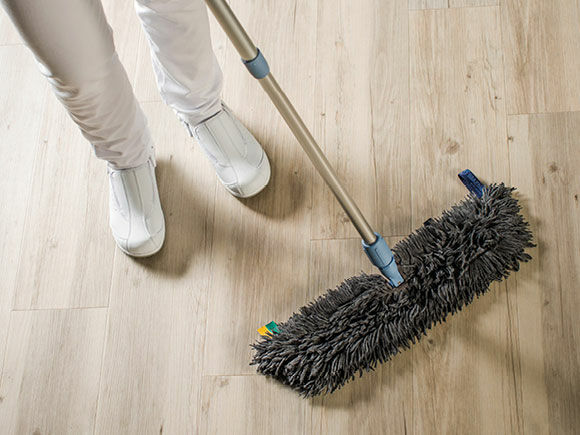 Swep Duo r-MicroTech
Swep Duo r-MicroTech Mop by Vileda Professional — made from up to 30% recycled materials
r for responsibility. r for resources. r for recycled.
Our intent as a worldwide leader in cleaning solutions is to provide long-lasting and eco-friendly cleaning options. They should also contribute to a healthy planet as well. All of them are sustainably crafted and marked with an r. The "r" stands for responsibility, recycling and resources which builds the basement of our central idea, a sustainable and reliable cleaning range. Use our contact form to get further information!
For responsible cleaning with hygienic results — Benefits of the Swep Duo r-MicroTech
The Swep r-MicroTech Mop is the first double sided mop from Vileda Professional containing recycled materials. It is made from up to 30% recycled materials and provides you with the same cleaning performance on any hard floor and durability as the virgin fibre product. When cleaning with Swep Duo r-MicroTech you benefit from 100% Swep driven to next level:
Microfibre cleaning power
*Up to 99.99% Bovine coronavirus removal from vinyl surfaces tested at a 3rd party lab
Proven and externally certified ergonomics.
Durability up to 900 washes tested at internal lab with chemical-thermal disinfection at 60°C
Pre-prepared use. Reduced chemical and water consumption
Sustainability, awarded by the Nordic Swan Ecolabel
Duo mops to clean further and Single mops for specific zones
Sustainable and durable cleaning products by Vileda Professional
The evolution of our sustainable products underlines our commitment to recycling, safety and cleaning efficiency while keeping up durability and the highest cleaning performance.
Leader: A Swep r-MicroTech Mop, 50cm is re-using 3.5 PET bottles, 0.5 l. without compromising on cleaning performance and durability. Reduce the chemical and water consumption in floor mopping with the pre-prepared cleaning method.
Performance: The Swep Duo r-MicroTech Mop is made from up to 30% recycled polyester (post-consumer). Its Microfibre cleaning performance leads to best-in-class hygienic cleaning results. Due to the material, it is environmentally friendly and ensures excellent cleaning as well as performance, durability and ergonomics. With or without the use of cleaning detergents you can rely on unmatched hygienic cleaning results with up to 99.99% removal of coronaviruses.
Ergonomic: Swep r-MicroTech mops are effortless and easy in use. A 3rd party research validates by an ergonomy analysis its ergonomic use in floor-mopping.
Recognition: The Swep r-MicroTech sustainable Duo mop stands for highest cleaning efficiency, proven ergonomics and sustainability and has and has been awarded with the Nordic Swan Ecolabel, which is given amongst the best-in-class supplies for microfibre-based cleaning performance in terms of its environmental profile.
Are you looking for durable and green cleaning products? We offer a variety of sustainable products. Check out our "Love it Clean" Label on all our sustainable products.
Get in contact with us for further support and browse our new series of sustainable products. Purchase the Swep Duo r-MicroTech Mop or Swep Single r-MicroTech Mop now!
| Description | Size (cm) | Art.no Case | Packs/case | Art.no. Pack | Pieces/pack |
| --- | --- | --- | --- | --- | --- |
| Swep Duo r-MicroTech Mop (CC) | 35 | 169373 | 10 | 169374 | 1 |
| Swep Duo r-MicroTech Mop (CC) | 50 | 169375 | 25 | 169376 | 1 |
| Swep Duo r-MicroTech Mop (CC) | 75 | 169377 | 10 | 169378 | 1 |