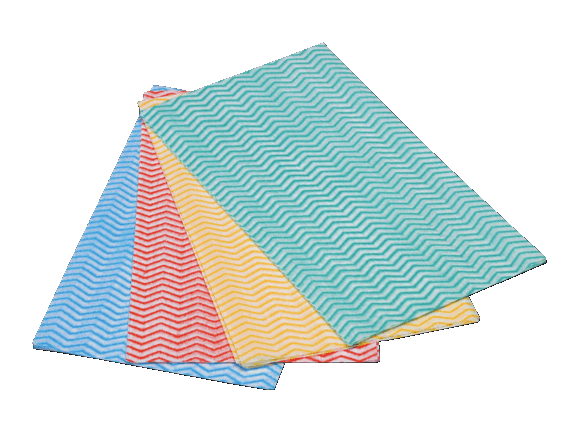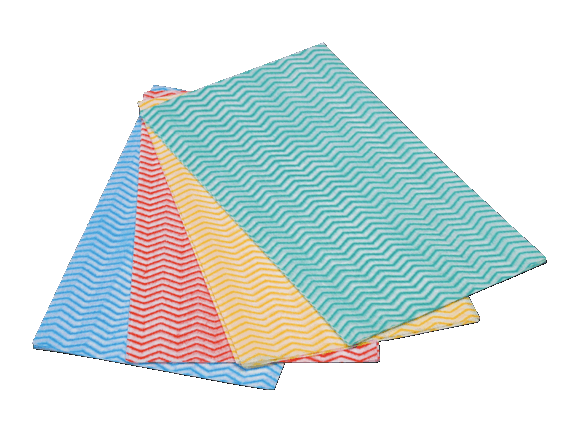 GP Light Cloth
Non-woven and semi-disposable
The Vileda Professional General Purpose (GP) cloths are the effective and economical choice for areas where hygiene is the key concern - especially in hotel/restaurant/catering environments.
Each cloth in the range can be used with a variety of cleaning chemicals across a range of applications rom spills to heavy dirt pick up.
Material: 50% Viscose, 50% Polyester
Hygiene & Safety: With the colour coding system, a cleaning process according to hygiene standards and HACCP principles can be applied.
Usage: Where disposables are required.
Product benefits
Economy wipe with superior wet strength compared to paper - 40 g/m2
Designed for wet use applications
Lightweight closed structure for easy dirt removal
| Description | Color | Size (cm) | Art.no Case | Packs/case | Art.no. Pack | Pieces/pack |
| --- | --- | --- | --- | --- | --- | --- |
| GP Light Cloth | red | 58 x 33 | 100282 | 10 | 100847 | 50 |
| GP Light Cloth | blue | 58 x 33 | 100283 | 10 | 100848 | 50 |
| GP Light Cloth | green | 58 x 33 | 100284 | 10 | 100849 | 50 |
| GP Light Cloth | yellow | 58 x 33 | 100285 | 10 | 100850 | 50 |