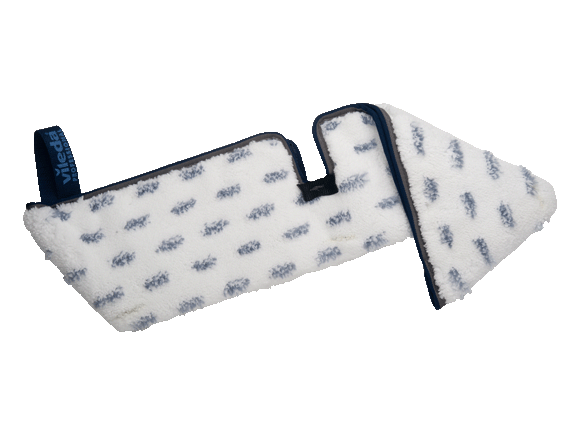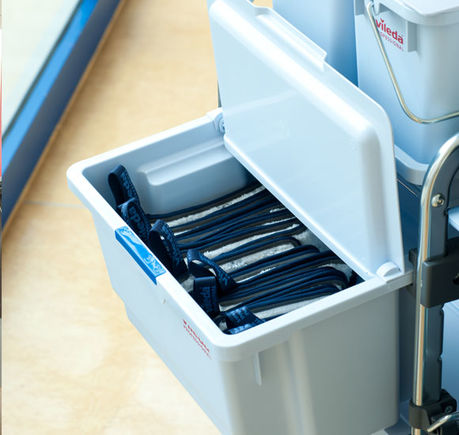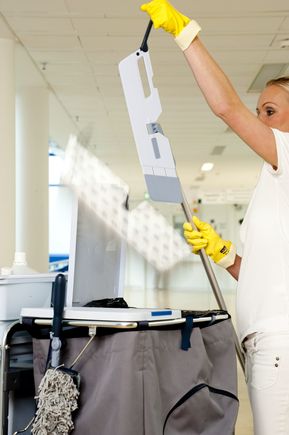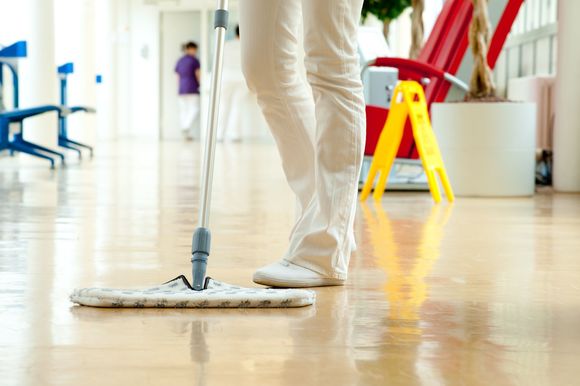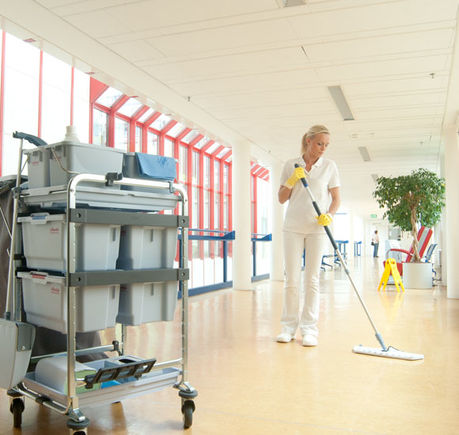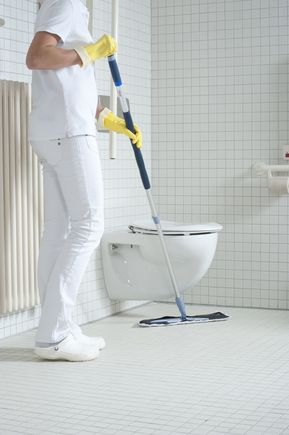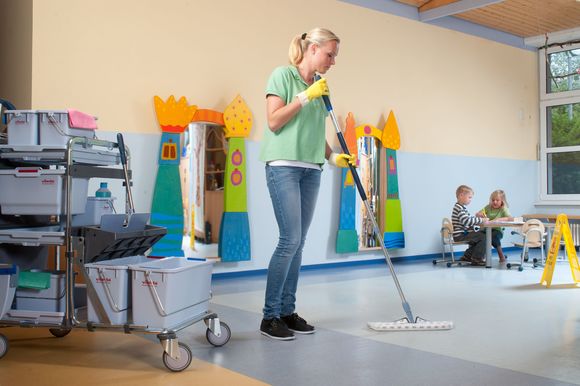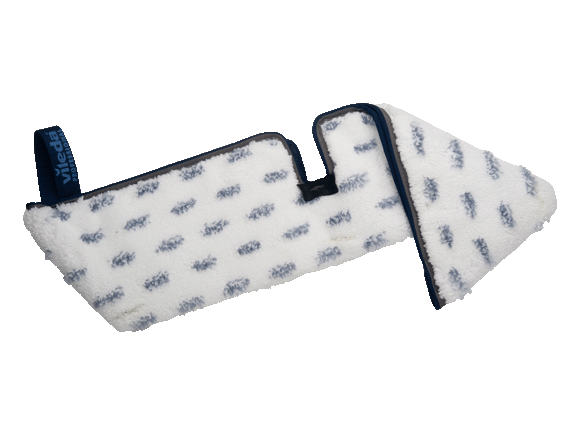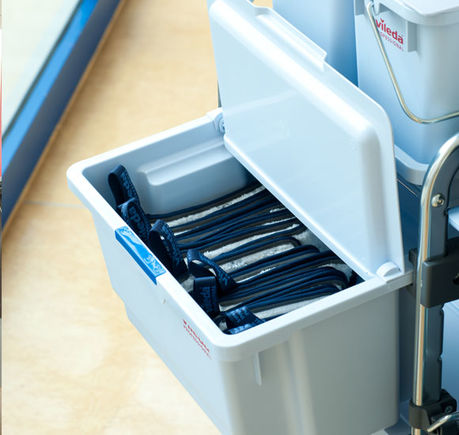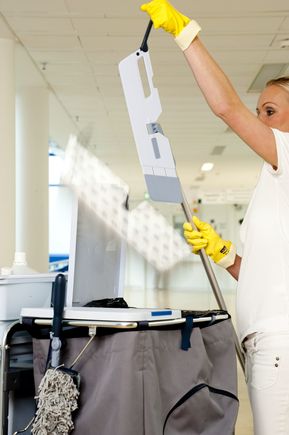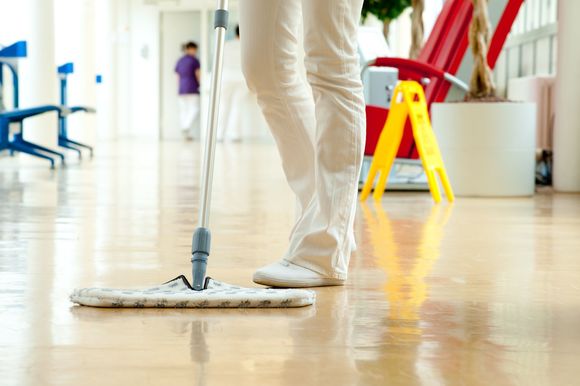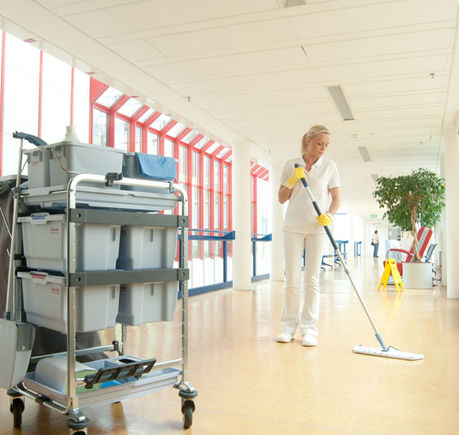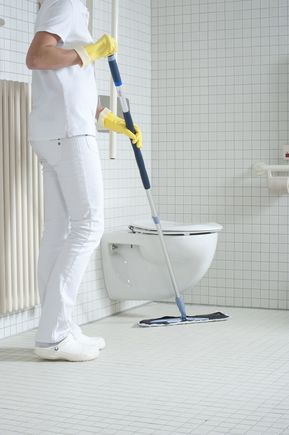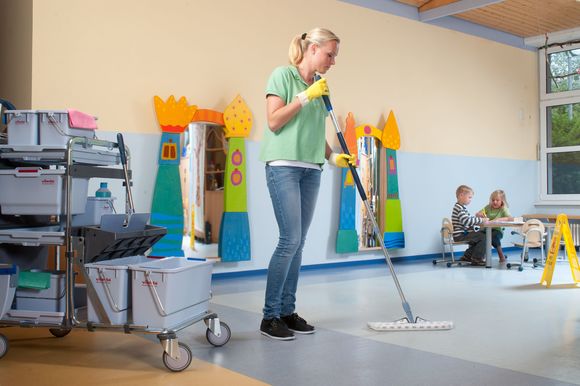 Swep Duo HygienePlus
Our Swep Duo HygienePlus mops consist of microfibres with embedded preservative silver phosphate glass to prevent growth of bacteria in the mop cut pile material. The superior cleaning performance of the cut pile construction makes the mop suitable for hygienic sensitive areas and everywhere where high cleaning standards are paramount. Swep Duo HygienePlus mops are independently proven to remove bacteria by 99,99% from the floor surface.
Embedded preservative silver phosphate glass in the cut pile material prevents the growth of bacteria in damp condition, which saves the need of tumble drying after laundry process. Swep Duo HygienePlus mops are ideal for pre-preparation methods, which sustainably reduce the usage of chemicals, save water and time. With the added colour coding tags, a cleaning process according to hygiene standards can be applied.
Product Benefits
Independently certified antibacterial performance
99.99 % pick up and removal of bacteria from surfaces
Keeps mops hygienic
Enables mops to be stored wet overnight
A tumble drying process is not needed saving upto 33 % on laundry costs
| Description | Size (cm) | Art.no Case | Packs/case | Art.no. Pack | Pieces/pack |
| --- | --- | --- | --- | --- | --- |
| Swep Duo HygienePlus | 50 | 140697 | 30 | 523467 | 1 |