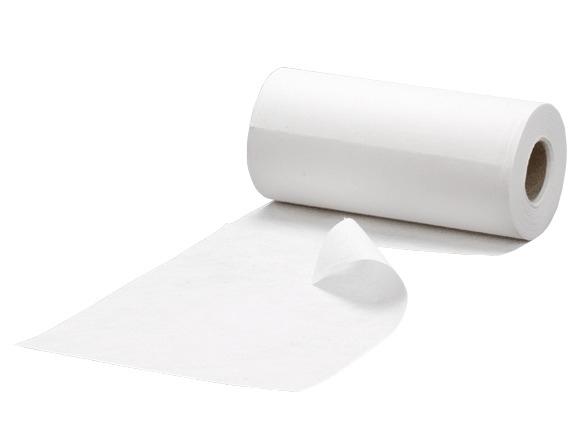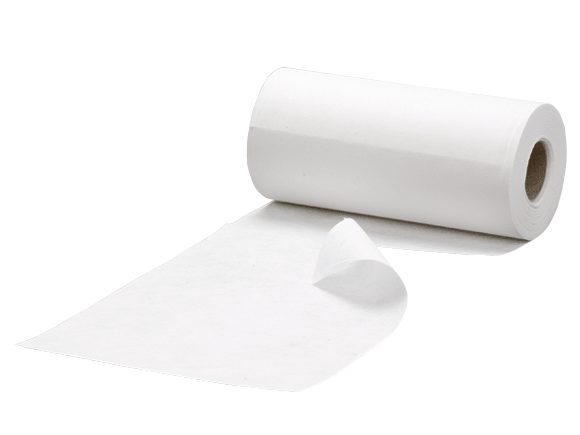 MicroRoll (roll with 200 cloths)
100 % microfibre cleaning power
Nothing cleans as deep as microfibres. One wipe removes both grease and fingerprints, with no scrubbing or drying afterwards. How? The ultrafine microfibres literally scrape and absorb dirt from the surface, leaving behind nothing but tiny water droplets.You save time and money, especially since you can do the job with a minimum of chemicals - or none at all.
MicroRoll is made out of endless microfibres by utilizing a patented Freudenberg technology. It is designed as a semi-disposable cloth-on-a-roll concept: No hygiene issues derived from cross-contamination. No requirement for investment in laundering facilities. Excellent value-for-money.

Hygiene & Safety
Not only the disposability makes MicroRoll a hygienic solution. 99,9% of bacteria are removed by utilizing MicroRoll microfibre cleaning performance (tested with P. aeruginosa & S. aureus on vinyl surfaces at a 3rd party lab). This has been proven by tests carried out by an indepent institute in the UK: Microsearch Laboratories.

Usage
MicroRoll makes 1-step cleaning possible. MicroRoll is suitable for the bucket method as well as for the spray cleaning method. It can be used on all water resistant surfaces such as desktops, cupboards, bars, tables, etc. Also surfaces in sanitary areas such as e.g. sinks, toilets, tiles can be cleaned with MicroRoll.