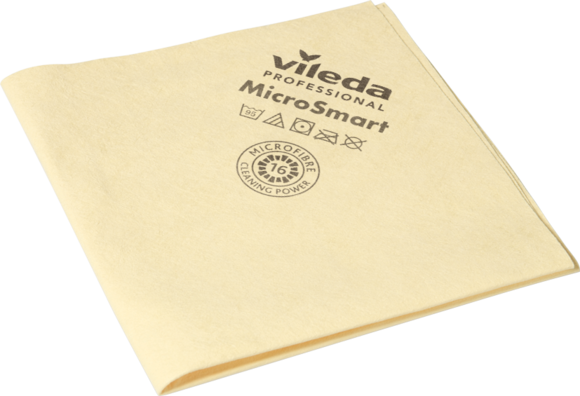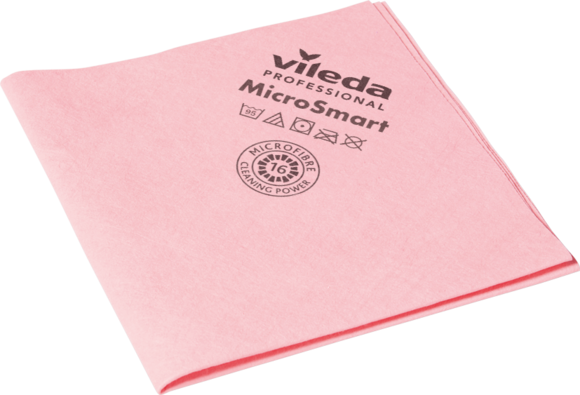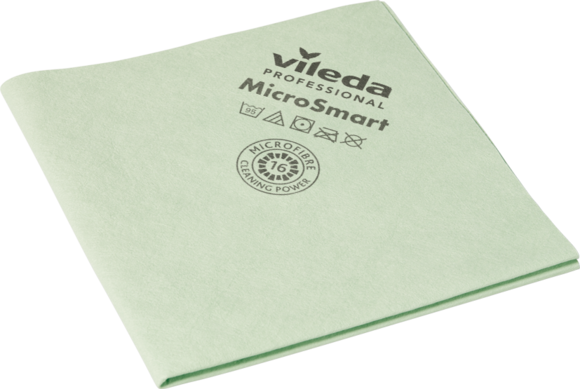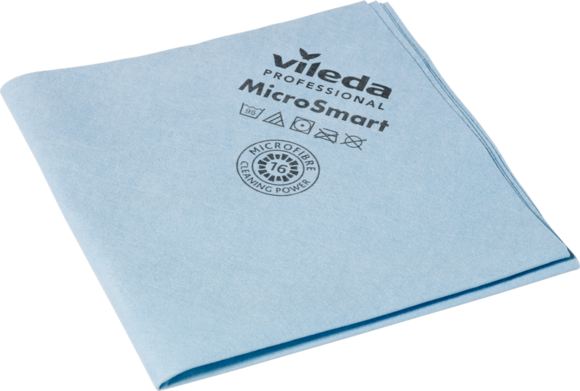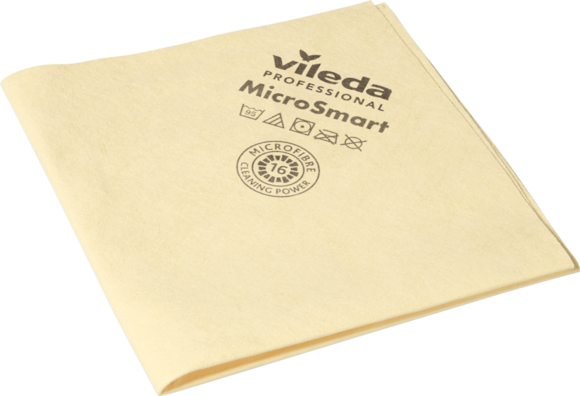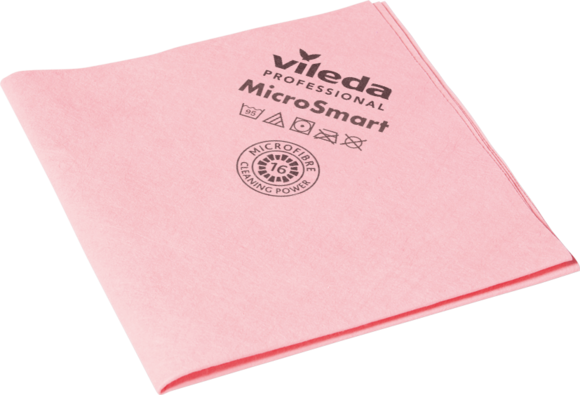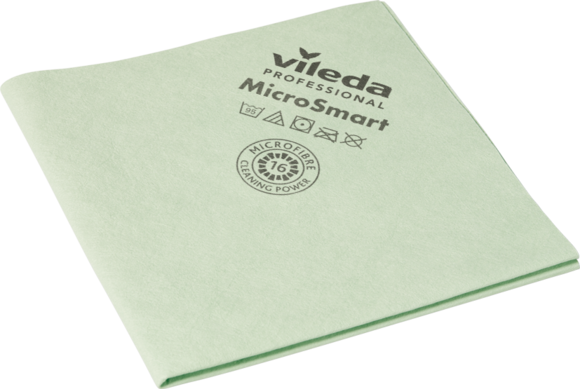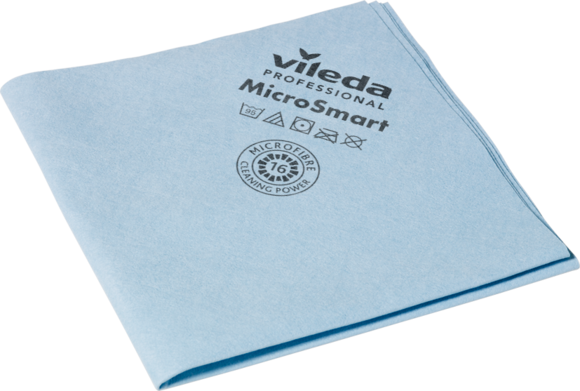 MicroSmart
For bucket method and spray cleaning
For bucket method and spray cleaning
MicroSmart is a high volume microfibre cloth designed for timesaving, streak-free cleaning performance with a minimum of effort. Easy to rinse and wring due to its bulkiness.
MicroSmart is made of endless microfibres by utilizing a patented Freudenberg technology. Unique properties are excellent cleaning performance combined with streak-free result.
Hygiene & Safety
With the colour coding system, a cleaning process according to hygiene standards can be applied.
Substantial time savings
The high cleaning performance and streak-free result in one cleaning step saves a lot of time.
Ergonomics
The material's volume makes rinsing easy, and MicroSmart's low friction reduces stress on hands and arms.
Professional appearance
With the colour coding system, a professional cleaning process can be applied. Outstanding cleaning results is your best business card!
Usage
MicroSmart is designed as an ideal cloth for the bucket method or in a spray cleaning system. It can be used dry, damp or wet on all surfaces resistant to microfibre.
Product benefits
Combines microfibre cleaning performance, streakfree cleaning and nice touch in one cloth
Lint-free because of patented microfibre technology with endless-microfibres
Easy to rinse out
Ideal for bucket-method or spray-cleaning
Non-woven microfibre cloth
| Description | Color | Size (cm) | Art.no Case | Packs/case | Art.no. Pack | Pieces/pack |
| --- | --- | --- | --- | --- | --- | --- |
| MicroSmart | blue | 38 x 36.5 | 111557 | 20 | 111562 | 5 |
| MicroSmart | red | 38 x 36.5 | 111558 | 20 | 111563 | 5 |
| MicroSmart | green | 38 x 36.5 | 111559 | 20 | 111572 | 5 |
| MicroSmart | yellow | 38 x 36.5 | 111560 | 20 | 111574 | 5 |